Regular price
$23.99 USD
Sale price
$16.99 USD
Unit price
per
Sale
Sold out
It's the wizard of cracks
Do you believe a glass crack and disappear in 30 minutes? We often think "oh shoot" when we detect a crack or blemish in our car windshield or windows, and think we'll have to haul off our car to an auto repair shop for a costly job -- but -- what if we told you this magical Windshield Scratch Repair Liquid could save you a trip?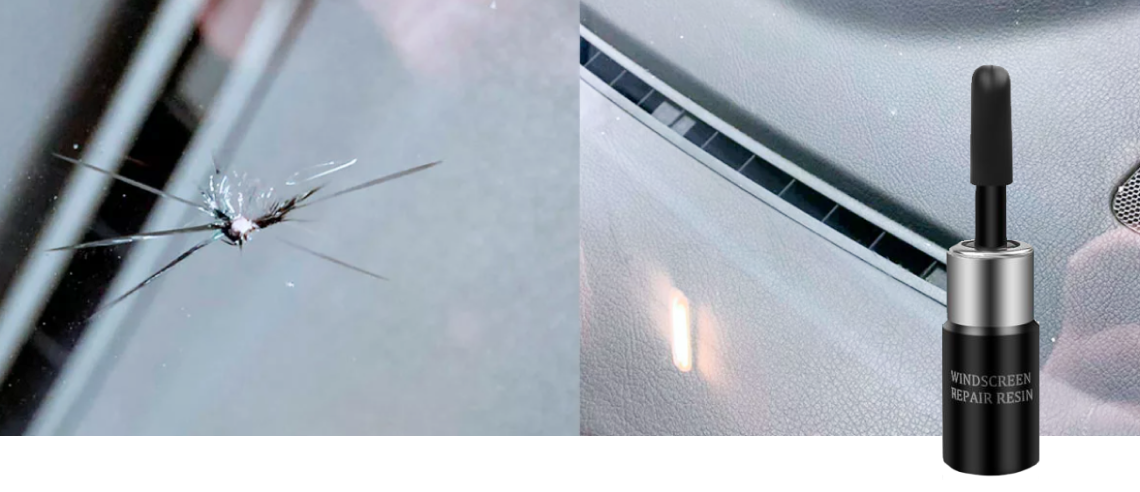 Magic before your eyes
Repair cracks in a flash
1. Carefully remove glass debris (if there is any) from the crack site. 2. Screw open the resin applicator and use the head to apply the resin into the center of the glass crack. 3. Paste one sheet of curing strip over the crack spot, ensuring no gaps or air bubbles. 4. Let the application dry under sunlight for about 20-30 minutes. 5. Your crack should be healed. You can use the included razor blade to remove any residual dry resin. If your crack hasn't healed, you may repeat this process.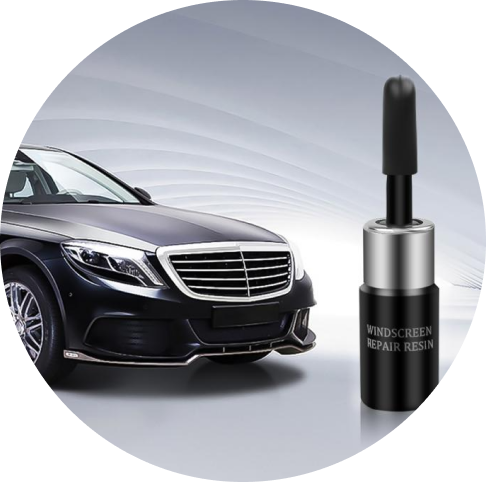 A magical, money-saving solution
A reinforced injection sealant dispensing head releases our advanced resin formula with strong pressure for accurate application. Effectively minimize the appearance of chips and cracks while stopping them from spreading -- all without spending big bucks.
Undo just about any glass damage
Repair a multitude of window or windshield chips and cracks -- from bugs, cobwebs, half-moon cracks, star-shaped cracks, and combination-style damage. Note cracks have to be less than 1 in / 25 mm in diameter in order for effectiveness. For best results, repairs should be made as soon as possible after the damage occurs and before the crack site is contaminated by dirt or water. Avoid the use of any glass treatments one week post-repair.
For every "oops" and "ugh" on the road
Loose gravel on the freeway, minor auto accidents, and more unpredictable happenings can cause divots and cracks in your car's windows or windshield. Remove unsightly damage without a trip to an auto shop with this Windshield Scratch Repair Liquid. Each order includes everything you'll need.
1 x Windshield Scratch Repair Liquid
5 x Curing Strips
1 x Sleeved Razor Blade
Share
View full details
Simply place your order. Let us handle the rest.
You're in Good Hands

We aim to be transparent in our business and our goal is to make you smile. As much as possible. All the time.

Everything we do at Smily Vibes imbibes this philosophy.

Whenever you have questions about your order, simply email us at: xoffor@gmail.com and we promise to type our reply with a smile.
Shipping Info

Expect your tracking number within 48 hours.

After that, your order will arrive in the next 5 - 8 business days!

At Orqro, we strive to provide the best possible customer experience, which includes timely and reliable shipping of our products.
Returns & Refunds

UNBEATABLE 30 DAY MONEY BACK GUARANTEE

If for any reason you are not satisfied with your order, not a problem, please head over to our contact page, and we will take care of you! Ensure the product is in its original condition and within 30 days of your purchase!

Try our items risk-free for up to 30 days and return them for a full refund if you're not completely satisfied.

We stand behind our products.